Thank you for taking the time to get acquainted with our company and the services we provide. With more than 25 years of appraisal experience, Larry Buchinski of Champion Assets, can handle all of your appraisal needs.
We provide professional appraisals of your assets for secure buy & sell agreements and accounting purposes.
Many people are at a loss when it comes to finding the true fair market value of their assets. The market is constantly changing and varies from location to location. There are many factors that determine the worth of your assets: desirability, physical condition, age and current market trends. Obtaining a qualified opinion is important.
Larry Buchinski is a skilled professional accredited appraiser with exposure to the asset appraisal industry. These qualifications, combined with extensive knowledge and years of experience, bring factual, current market valuations to our clients.
Proven methods of valuation and research are applied to deliver our reports in a detailed, cost effective format. As a member of the Canadian Personal Property Appraisers Group (CPPAG) we adhere to a strict code of ethics, which assures our clients a service that can be relied on now, and in the future. We value our reputation for competent, ethical and personal service.
We appreciate your confidence in our company. We look forward to continuing service to our existing clientele and look forward to providing excellent service to new business clients.
If you would like more information,
please call Larry or Coreen at 306-547-2244.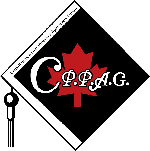 Specializing in
ONLINE AUCTIONS